Buck hunting requires planning and implementation such as securing permits and implementation. Here the ten steps to hunt a buck.
Apply early and get the permit. Check the limits and timelines on any existing permits and renew if needed
Procure the gear and weapons. Some items such as the night vision goggles, rattling antlers, buck calls, buck knife, weapons, camping gear, signalling devices, freezer chests, and so on are a must. All weapons must be separated from the ammunition. Test the rifle or cross bow ahead and fix any repairs required.
Scout the hunting area during the permitted time. A plan is needed to identify the popular spots for camping, vehicle parking, tree stands, items to carry, and so on.
Check-in early on the hunting day. Allow enough time to unpack and set up the stands, buck traps, calls, and so on.
Watch out for the movement of the deer, fawn, and bucks. Wait for the bucks to move away from young ones and in to the open areas.
Use rattling antlers and other calls sparingly. Avoid too much body odor that may be scaring away the bucks.
Once you have the clear shot, shoot the buck for a one shot kill in the head or neck. Avoid multiple shots that may spoil the meat.
Check the area for any other wildlife and procure the kill. Take as many pictures with your trophy and carry the carcass to the vehicle.
Separate the waste from the good part and discard all the contaminated meat. Freeze the meat immediately for later use. Secure the antlers.
Clean the hunting area and the kill area and leave the environment close to its natural state. Complete the exit process from the outfitter.
---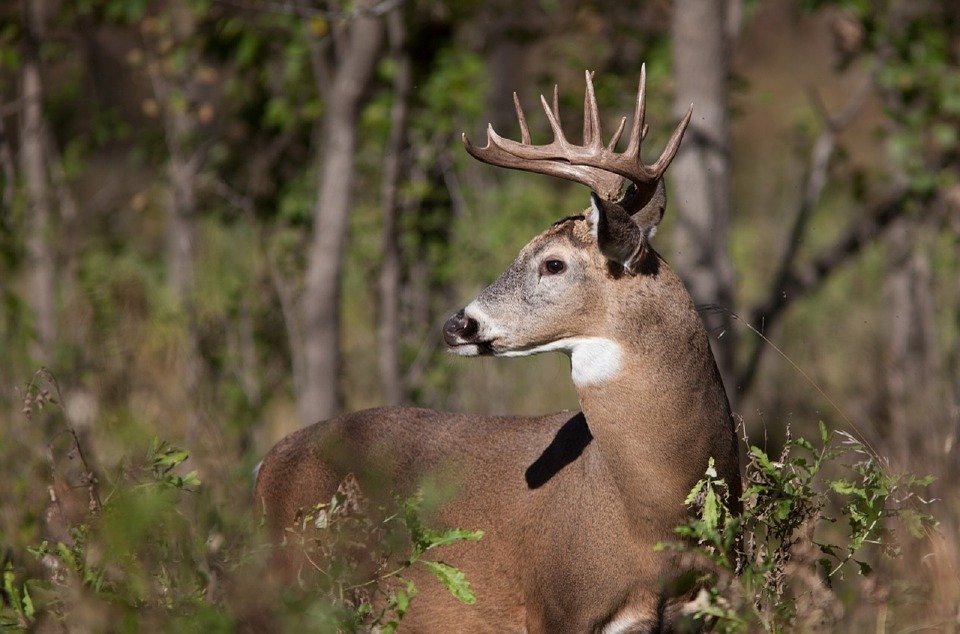 ---
Hunters must familiarize with the buck habits in the hunting zone. Special tactics are required such as hunting along the river beds, studying topographic areas, creating food plots, identifying the bedding areas, controlling the scents, decoying, and so on. If a night hunter is unsure if their shot killed a buck, they get back to the hunting spot next day to find the body. The area must be cleaned and the kill must be notified to the outfitter.
Hunter personal safety is needed before securing the kill. Appropriate moisture control inner wear, odor control outer wear, hunting gloves, and pain medicines must be carried. Practicing the emergency plans and mock situations is a good idea. All stands and harness must be tested for proper assembly and working before using them. Hunter must always be able to get back to the safety spot in case of danger. Carrying emergency signalling devices is recommended.